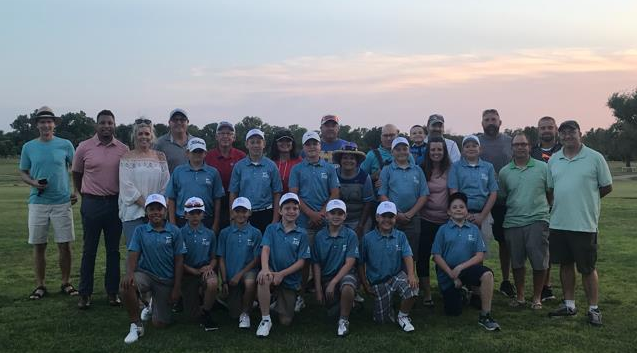 Spring will be here soon; green grass will emerge, and our course will be in full swing. Our prior course improvements have filled in beautifully, so with a little bit of sunshine and water we anticipate the course to be better than ever in 2020!
When you don't have time for a round but want to get out for some fresh air……we've got something just for you!!!
"3-For-Me"
Come play three holes; #10, 11 & 12 (par 4, par 3 and par 5)
Walking rate of $5.00 or take a cart for $10.00!!
(No tee times, first come first serve, based on availability)
High school and College golf will begin in March and we're again proud to have some amazing Student Athletes participating and promoting the game of golf to our youth. Hutchinson, Buhler, Trinity, Central Christian, Sterling College and Hutchinson Community College are schools we look forward to seeing each year on our course. We will host the two-day Girls' State High School Golf Championship again this fall. We will need several volunteers to help with scorekeeping and misc. stuff around the clubhouse, let us know if you can help. (Save the date; Oct. 19th & 20th)
League play and tournaments will get going full blast in April. Carey Park Women's Golf Association plays three days a week; 18 holes on Tuesday morning, 9 holes on Wednesday morning and 9 holes on Thursday evening. Women of all skill levels are welcome and encouraged to join a friendly, fun group of ladies. The Carey Park League plays at Noon on Mondays (men
and women), City League (4-player team) plays 9 holes on Wednesday evenings and both are accepting new players but hurry only a few spots are available, and they won't last long.
Registration for PGA Junior League (Boys and Girls 9-13 years old) registration opens in February at www.pgajrleague.com. Junior Camps (participants must be 8 years old, have access to golf clubs and have completed one Jr. Golf Clinic) and Clinics (open to 7-17 years old with access to their own clubs, if possible) will start in June. Information can be found on our website www.careyparkgolf.com and/or in the clubhouse.
March 29th, the "Ice Breaker" tournament will kick off the 2020 season. Check at the clubhouse for sign up information. We host several tournaments throughout the year. To stay informed and up to date on happenings at the course make sure you LIKE us on Facebook.
See you soon & happy golfing!!
Carey Park Staff